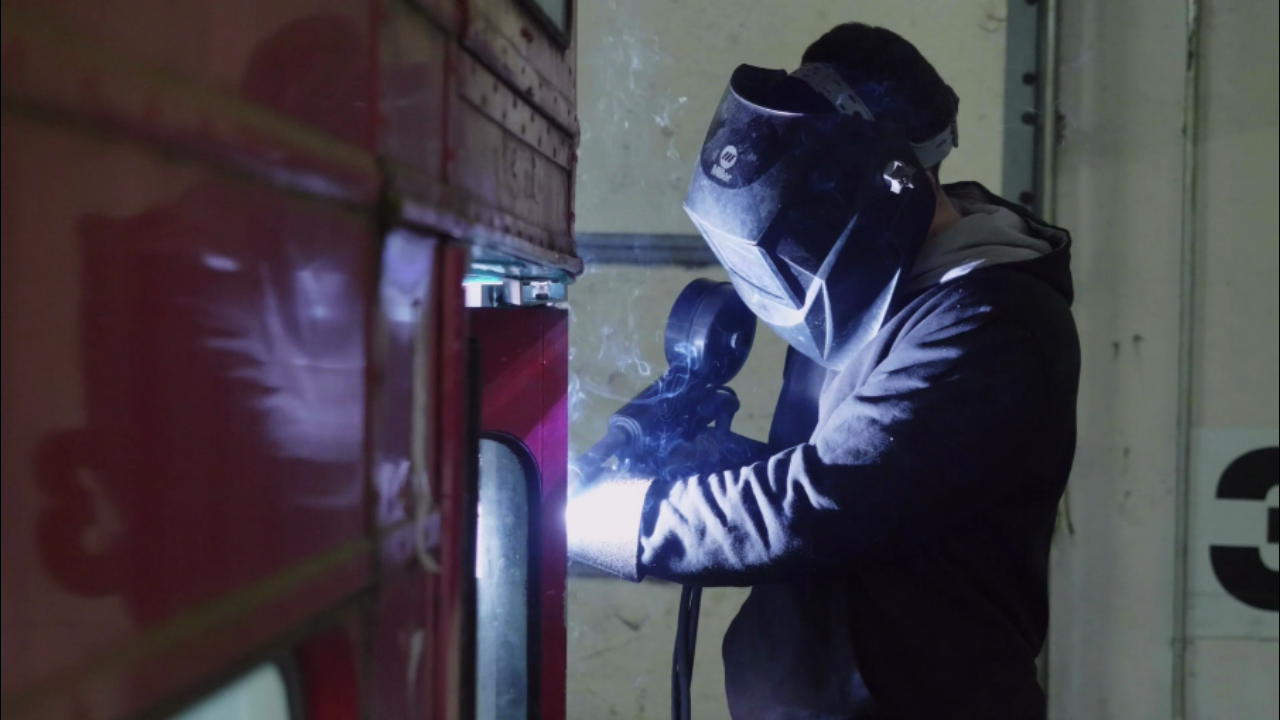 Starting up a food truck or concession trailer business is easy with the help of Apollo Custom Manufacturing. We've been helping customers launch their food truck business onto the streets for over 20 years. If you don't know where to start, or are just curious, here is an outline of what to expect when getting your wheels ready to go.
Menu
Through our customers we have learned it is best to keep your menu specialized and not too many different food items. This will allow you to maximize time and serve your customers quickly. If your menu is larger and you cant seem to cut it down try splitting it in half and alternating days
Health and Operation Licensing
Once a menu is determined you will want to check with your local health authority to ensure the items you want to serve will be approved and that you will have proper hot and cold holding systems. You will also want to make sure your mobile kitchen has the correct water system for your areas health authority. It is a good idea to be looking into licensing at this time as well. Whether you will be doing street vending, festivals, farmers markets or even film catering you will want to make sure you have the correct licensing and approvals in place
Floor Plan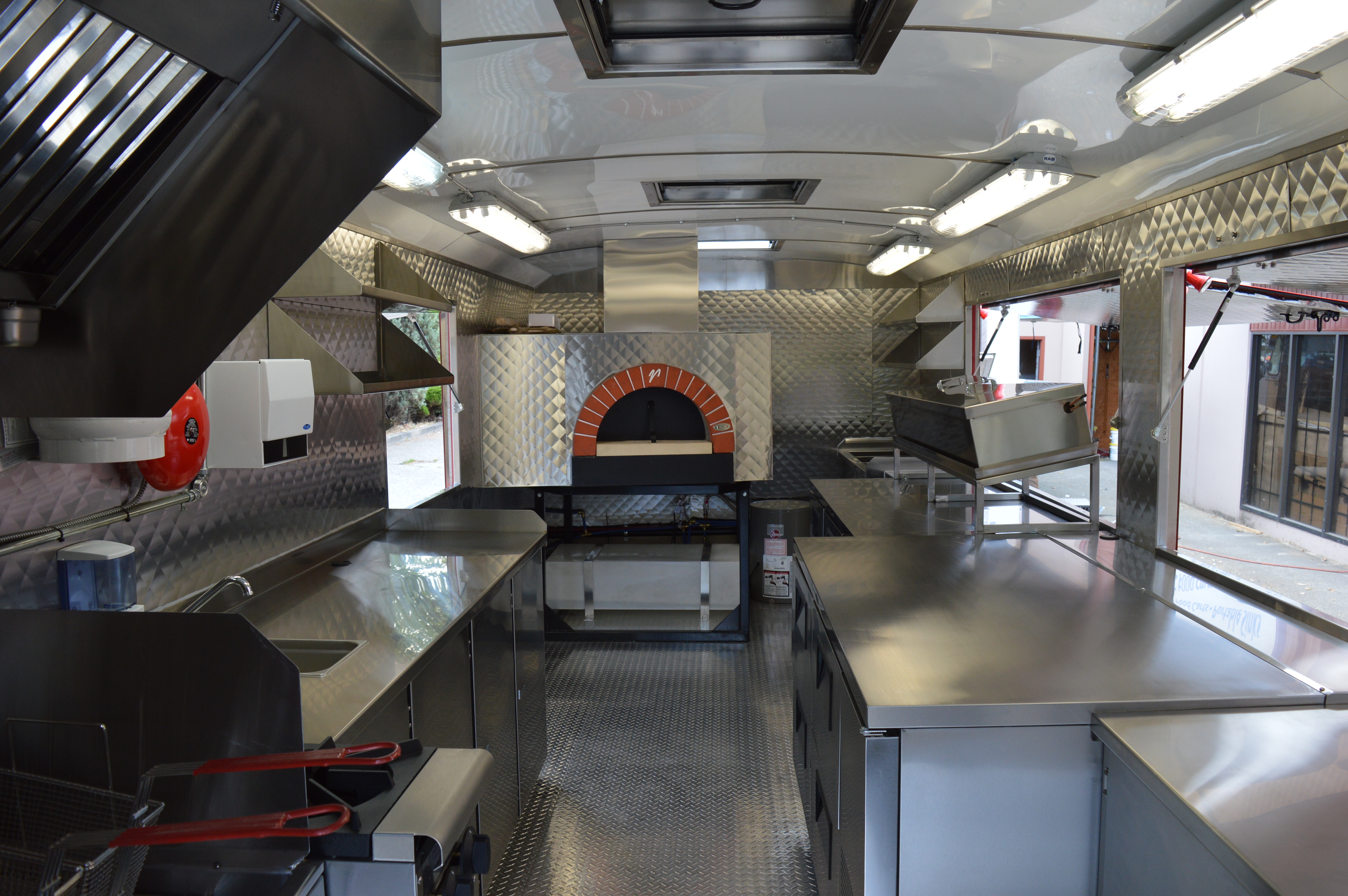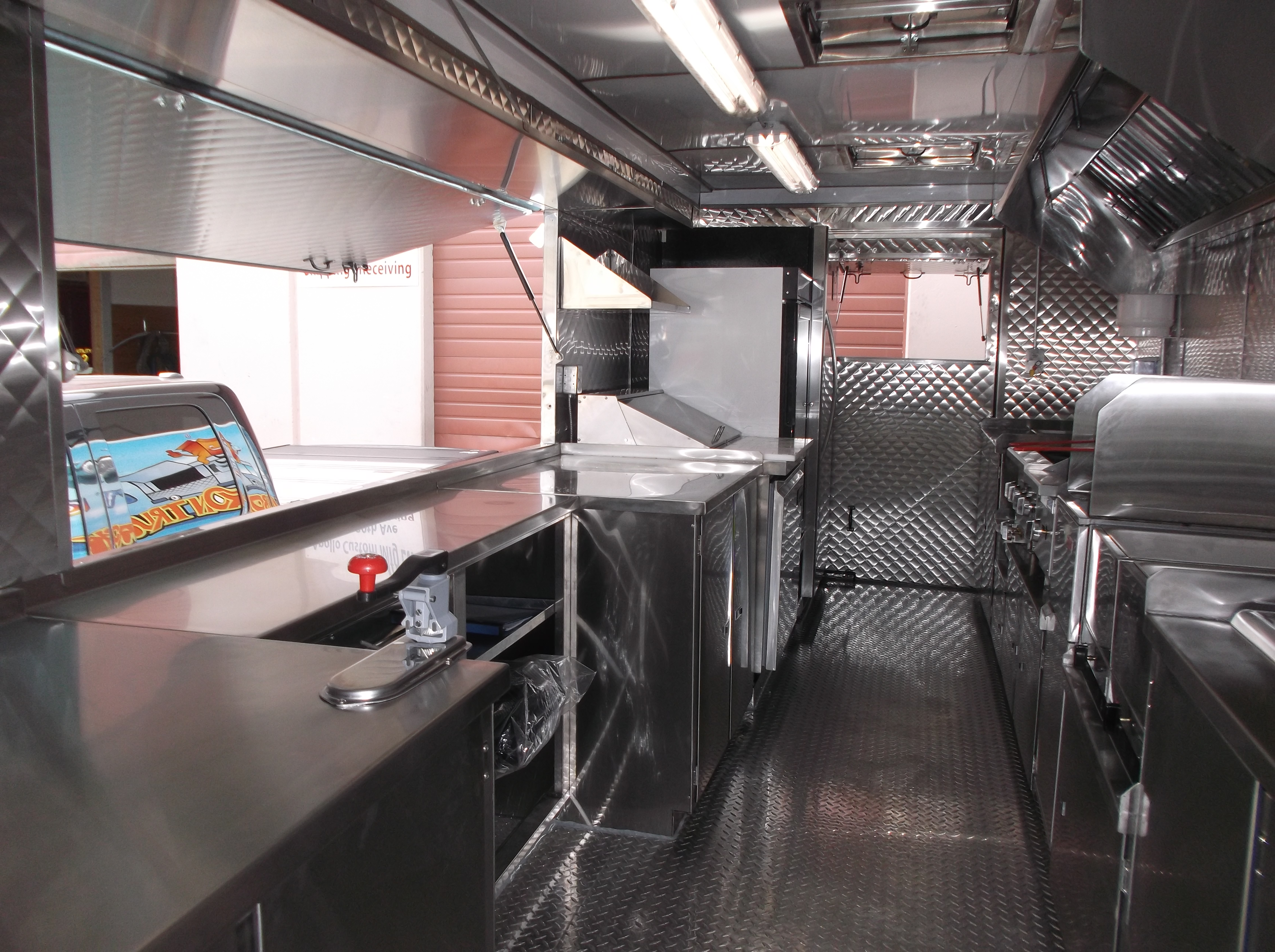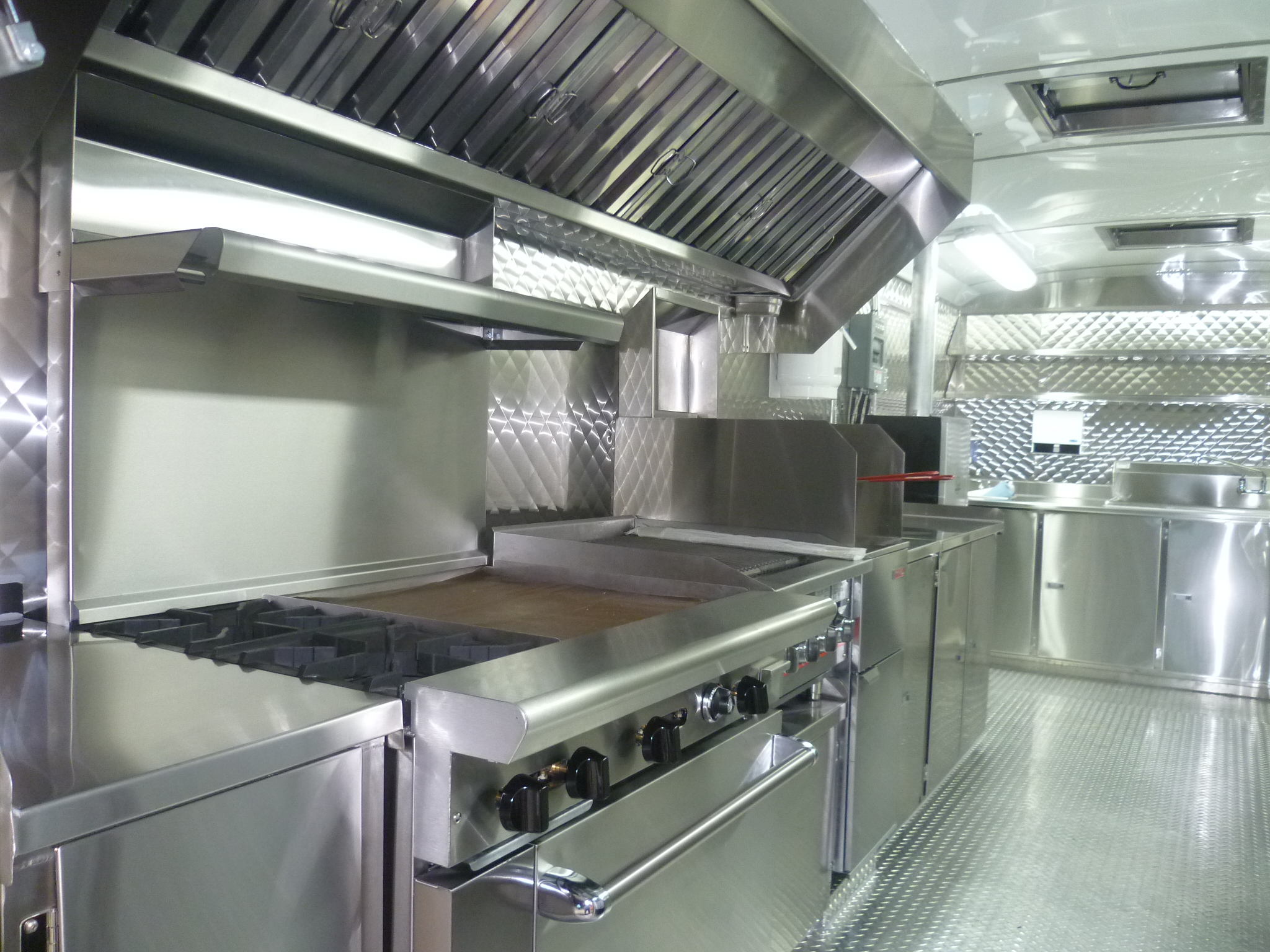 You are now ready to put together a rough floor plan. Choose the equipment you feel will best suit your menu and satisfy local health. Put together a rough sketch placing equipment - sinks and counters where you get the best flow for your operation This is a good starting point to determine how big of a food truck or concession trailer you will require Remember that this plan is your best case scenario and you may have to make adjustments to suit door pockets, generator placement ( As sometimes the generator will need to be cut into the floor area restricting the piece of equipment that can go above it ) and wheel wells.
The Truck or Trailer
You now know how long the kitchen area needs to be so it's time to look for a truck or trailer to suit your mobile kitchen build. Step vans are the most popular for trucks but we have also built into double decker bus, Mercedes Sprinter Vans and various types of motor homes. For concession trailers Apollo has built into standard cargo trailers, airstream trailers, boler and more.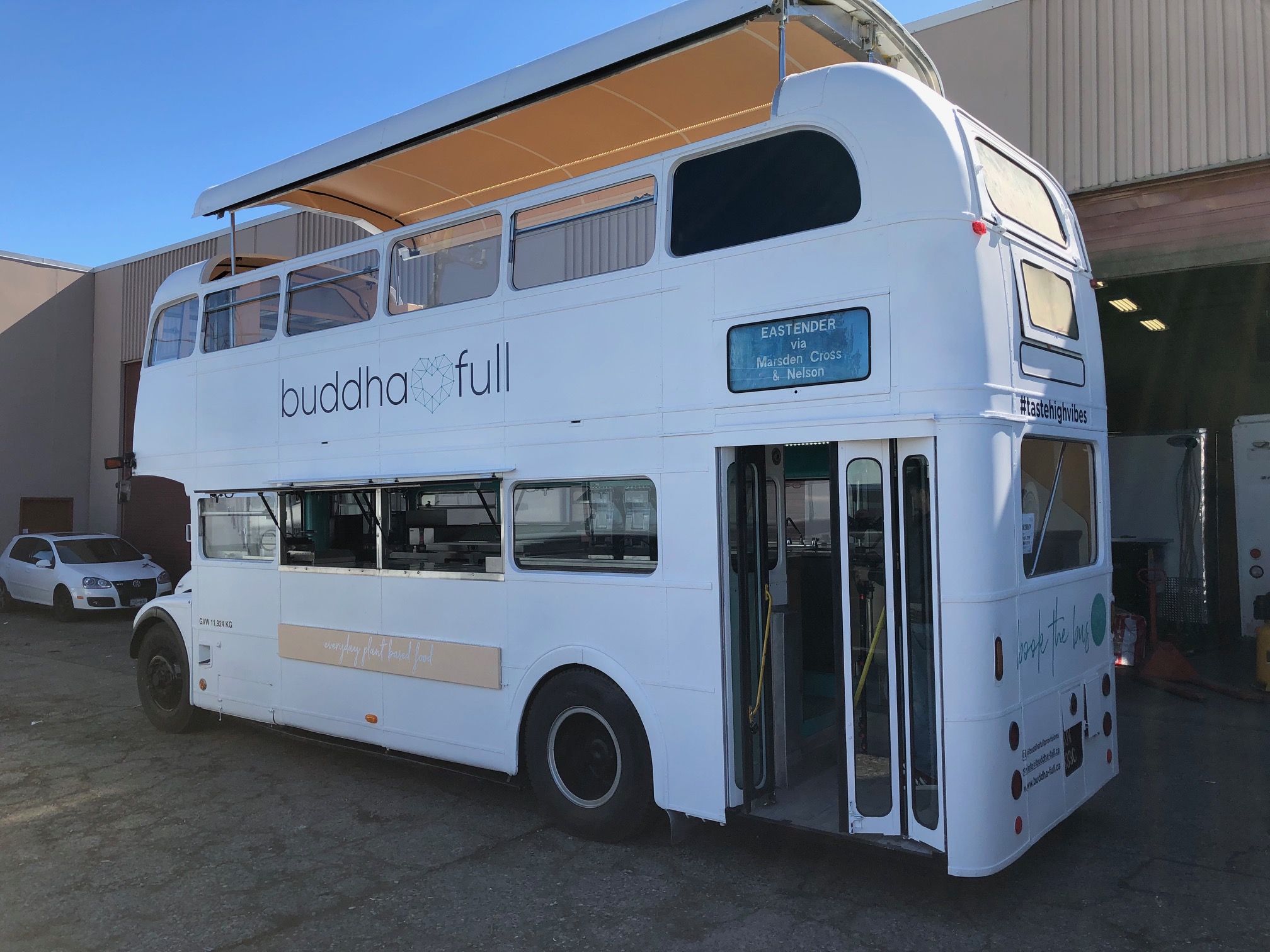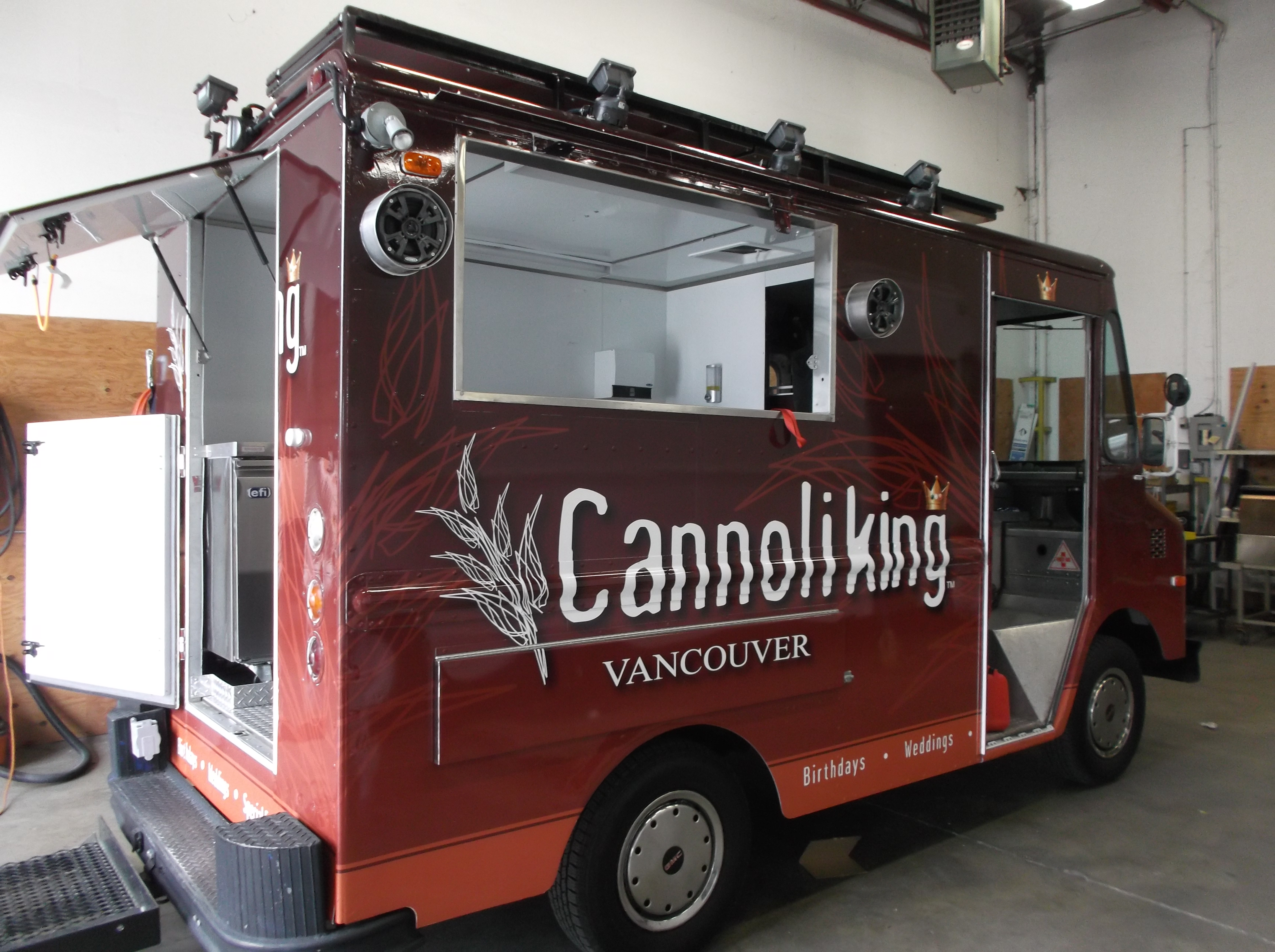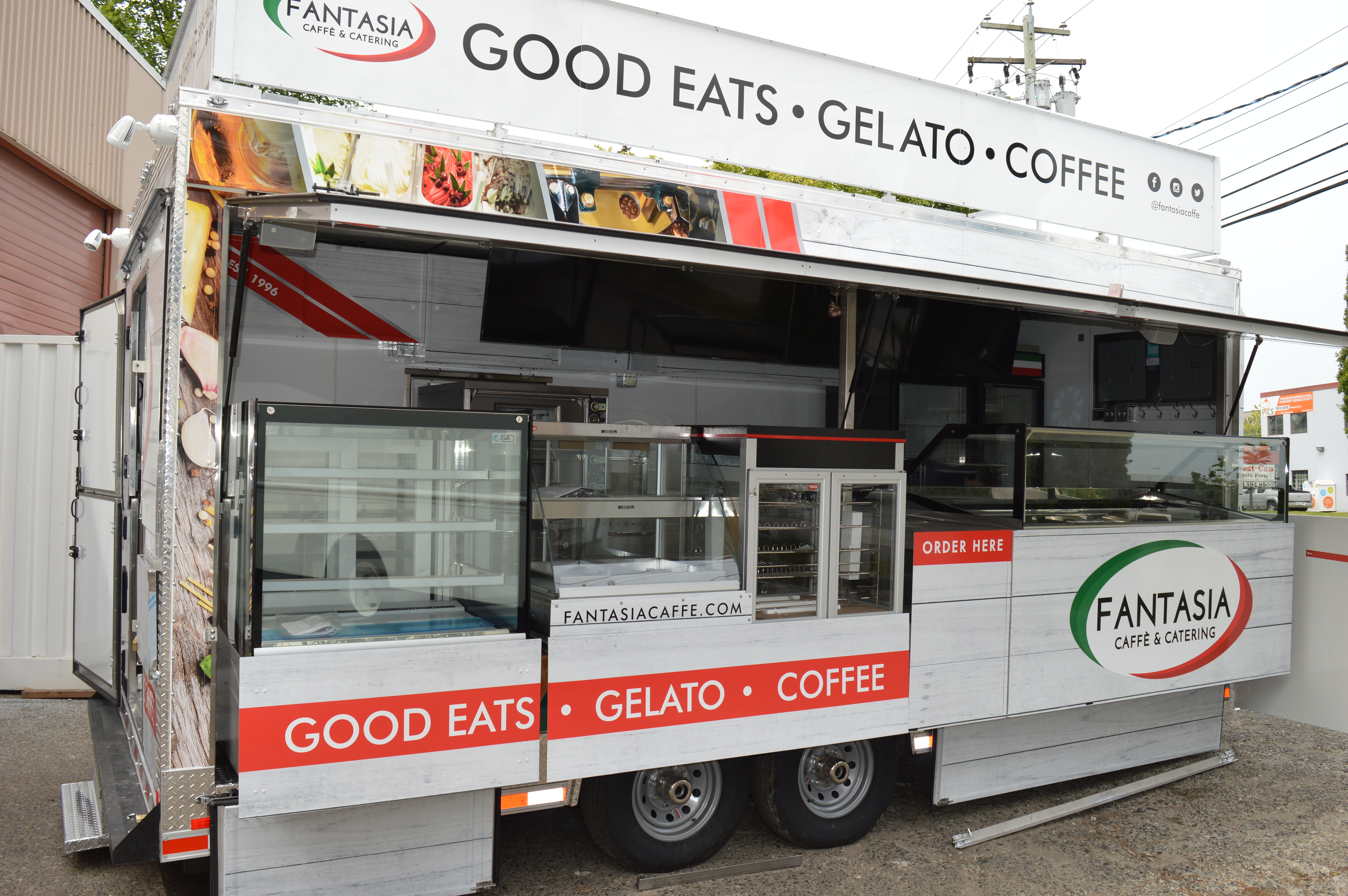 Once you have the vehicle you wish to put your kitchen into the floor plan can now be either kept as is or the necessary changes be done in order to suit the restrictions of the vehicle
The Actual Build Process Begins
The first step is to strip the van or trailer of any interior shelves or cabinets If the truck came with a rear roll up door this will need to be removed as well.
Once the stripping is complete the kitchen is ready to be laid out so cut-outs for windows, generator and venting can be determined. It is also time to lay out the interior for structure that will need to be welded into the body not only for attachment of wall and ceiling sheeting but for structural integrity
You now want to cut out all the required service holes in the body and the ceiling. After the holes have been cut in place the complete structure can be welded in place
The truck is now insulated. Apollo chooses to use Rockwool high heat insulation throughout the truck
While the truck part of the build has been going on there are other parts being manufactured such as the quilted wall sheets, vent parts, doors, exhaust hood, counter frames etc.
It is time to install the wall sheets and ceiling. Once these sheets are all in place we do all the upper trim and cosmetic work. As well we will install lighting at this time
Flooring is the next step and at Apollo we choose to go with 1/8" alum checkerplate
After the flooring is completed The exhaust hood and fan can now be installed
Electrical and Plumbing
Apollo runs all its wiring under cabinets so it is hidden but accessible in case there is a situation where you need to re run a wire or chase a short. If the wiring is in the walls this can be problematic. All wiring and plumbing is roughed in at this point
The panel can now be wired and electrical completed at any time during the build process
Equipment and Counter Installation
Once the plumbing and wiring have been roughed in we install cabinet frames and equipment.
As propane equipment is installed the line is ran from the piece of equipment and tested for any leak before mounting
All cabinets at Apollo are custom built to suit each unit so we have exact fits to the walls if the vehicle and to the equipment. Apollo does not use any prefab counters or shelves in construction of our food trucks
Generator Install
On most food trucks Apollo uses a Cummins Onan propane powered generator and where greater power is required we will use the Cummins 12K diesel. On out trailers we use the Honda 7000. The compartment has already been cut into the body in the initial build stage so the generator is ready to be mounted, plumbed and wired.
Counter Tops and Cabinet Doors
Once equipment and cabinets frames are mounted the wiring and water systems are completed
The next step is to custom fabricate the counter tops to suit each cabinet frame and ensure a tight fit to equipment and walls of the vehicle Stainless Cabinet doors are now custom fit and mounted. The last steps of the build are the install of custom shelving and installation of kick plates in front of the equipment
Fire suppression is now installed by a certified third party installation
The propane system can now be completed. We have already hooked up to the equipment and tested each line so now we hook all lines into a manifold complete with shut offs The under carriage propane tank can now be mounted and the regulator is hooked up to complete the system The complete system is now tested for leaks
The final steps of the fabrication of an Apollo food truck is sealing if seams, final cosmetics and cleaning of the entire truck
All testing of the systems can now be done We first do our in house tests and inspections then we call in third party certified inspection facilities for gas and electrical
Your food truck is now ready for service